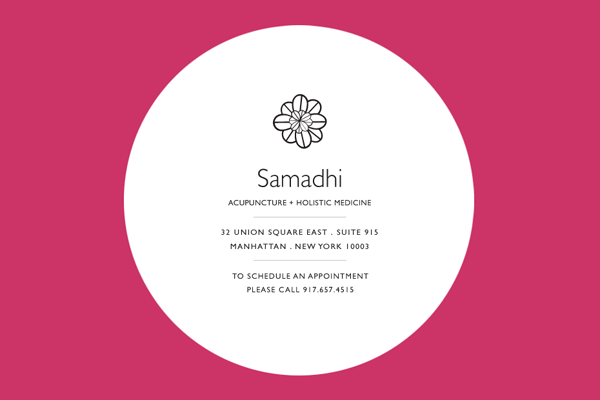 "Samadhi is not a mere emotional enthusiasm or an exhilaration of feeling. It is the direct unique intuitive experience of Truth or absolute consciousness or the Ultimate Reality. It is beyond all feeling throbbing and thrill. There is perfect awareness in Samadhi which is beyond expression and feeling. The aspirant rests in his center now – the goal of his search – and realizes the absolute freedom, independence and perfection." -Swami Sivananda
Samadhi Acupuncture and Holistic medicine treats the whole person while carefully addressing an individual's specific symptoms. We are conveniently located in Union Square, less than one block from many New York City subways.
Whether you are coming to Samadhi to treat acute physical symptoms, or chronic unresolved dis-ease, we are committed to working with you to come up with a treatment plan that suits your individual needs.